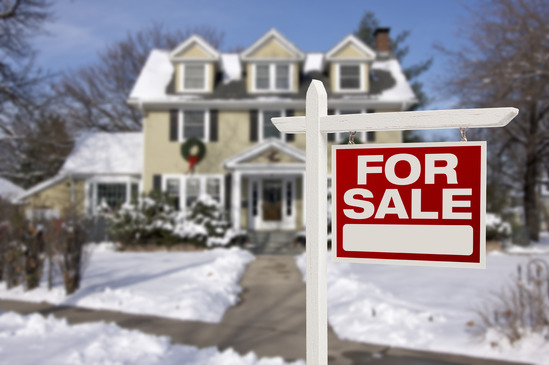 Should I Keep My Home on the Market?
You are considering selling your home and moving across town or you want to move to be closer to family. With the Winter fast approaching you may ask yourself if this is the best time to list your home or keep it on the market. The answer to this will vary from city to city, depending on the what drives your area. We live in an area where winter activities are in abundance and many people are as involved with life as in the warmer months. Sales can happen even in the coldest months of the year. You never know when that family from Florida, visiting for a ski vacation, decides they love the area and would like to look at purchasing a home here. There are also people just like you that are looking to move in the heart of the Winter season. Is it worth it to have your home on the market through the cold season? In our market, absolutely! Let's go over some things that will help you sell even though it's chilly outside.
How's the Snow Depth?
It's always frustrating to show up for a showing appointment to find that the owners still haven't cleared a path to their front porch after a snowstorm a day earlier. Now my clients are having to jockey from track to track that I left behind, to keep the snow out of their shoes. This is a simple problem to fix if you want to be serious about getting your house sold. Clear the walks as soon as the snow lets up. Don't wait to hear from your Realtor telling you there is going to be a showing. Waiting only makes it harder as usually someone will walk or drive on it creating ice prints, which becomes very difficult to remove. If you had to leave your home to relocate for a job, make sure you have a snow removal company or individual come by after every storm to make sure your property is accessible.
Warm Is Always Nice
So the buyers have navigated the trail into your home, how are they greeted? Is your home warm and inviting? Try and have your thermostat high enough so that you don't get cold feet as you walk around in your socks. If you have a gas fireplace, turn it on. A wood burning fireplace is harder to keep at the premium level of heat if you have to step out for the showing. But fireplaces can be a great comfort symbol on cold days, so if you have them, use them for your showings. Again, if you have had to leave your house vacant, try and have someone go by an hour or two before the showing to turn up the heat. Your Realtor should be able to do this for you. Walking into a cold storage facility instead of a cozy home will lose points for your sale every time.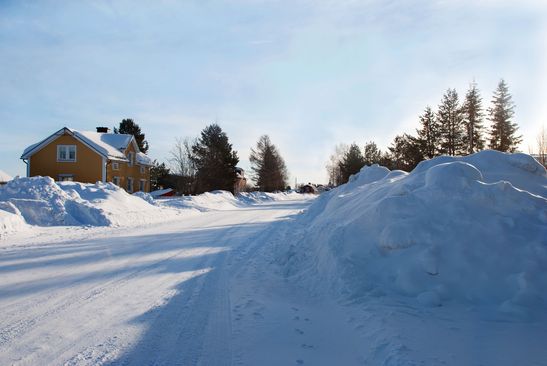 What About the Yard?
With the snow depths becoming deep at times, it is hard to even see the yard. There is usually a "Between" time that comes after things freeze and before the snow covers everything up. So during that period it is important that you have the leaves all raked up and put away. Clean up the garden area if there is one. One last lawn cutting is always nice. Make sure to put away all the bikes and toys strewn about the yard. This is one thing that will stand out even after the snow covers everything. Seeing toys and other things sticking out of the snow will seem unsightly to buyers. When looking to purchase a new home, seeing neatness goes a long way, Winter is no exception for this.
Homey Wins Every Time
As you step through your front door what are your first impressions? We have addressed the warmth factor, now what about your other senses? What do you smell? To head off any unwanted odors, create ones that everyone likes. Air fresheners can go either way for this. If the fragrance is overpowering, you have to ask yourself "what are they trying to hide". A very light fragrance is the most you want to do in the air freshener department. The best thing for a good "homey" impression is fresh cookies. If you have the time to make them right before your showing you can score some good points. Then leave some on the counter with a little "help yourself" sign. Stew cooking in a slow cooker is another "homey" fragrance that is easy to do. The upside is that your dinner is ready when the showing is over.
Is it close to the Holidays? Decorations can create a "homey' feel as you enter your home. Don't over do this one as you can quickly make it look cluttered with too many decorations. Remember the 4/1 rule I talked about in a previous blog.
Soft background music can be a nice touch as well. Pandora on your TV sound system can be a great source for this. Soft is the key here.
Lights on are always "homey". Be sure to have every light in the house on as you prepare for a showing. It will draw people into a room that they might otherwise overlook. If your home is vacant, again have the same person that turned up the heat go around and turn on all the lights. More points for your home.
You Can Do It
So if you are toying with the idea of selling your home and the weather is turning colder. Just know that it can happen just as if it were summer, you have to adjust your game plan a bit, but it is very doable.
Craig Keyser
The Keyser Team
Allstar Realty