Landscaping and Home Values, Does it Matter?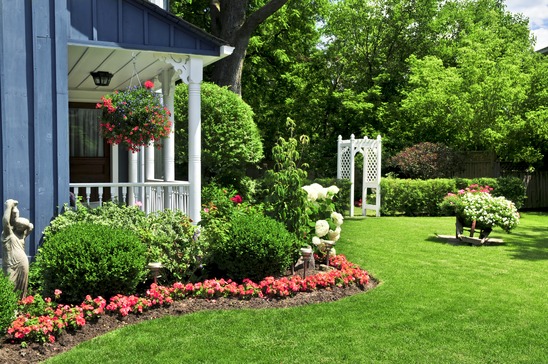 Putting your home on the market can be a stressful time for most people. Wondering if it will sell, how long might it take and how much will the sale bring? There are things to consider when looking at the value and saleability of your home. In this article we will focus on the impact your landscaping will have on the value and sale of your home.
Appraisers View
When your home is sold, there will in most cases be an appraisal done to verify the value of the home with the sale price. Appraisers are tied to some very specific parameters in their property valuations. They have a checklist of everything that could be a feature in a home, ie number of beds, baths, family rooms, fireplaces, and on and on. Their focus is on the house itself, excluding anything outside of that. Although the lot size will factor in. Then considering and comparables that have sold in the area they can add or deduct the differences between your home and the comparables, coming up with a value. Landscaping in this portion of the home sale really isn't considered part of the value. They are only interested in the value of the house itself.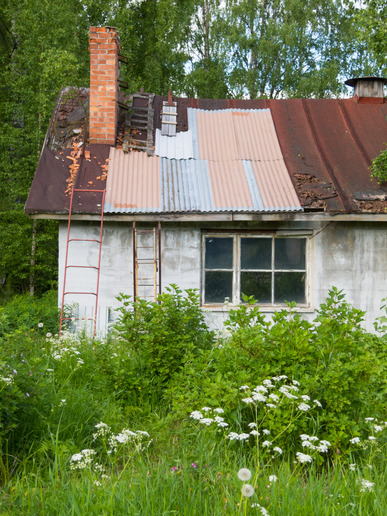 Neighbors View
There is nothing quite like living next door to someone who has done little or no landscaping or has neglected the yard altogether. Is the value affected? You bet it is. Not only is the value of the derelict property damaged, but those around it are affected as well. But if the appraiser is only concerned with the house, how does the landscaping affect the value? It won't show on the appraiser's report, but shows up when it is time to sell. Let's say for whatever reason you decide not to do any yard work this summer. How long before your neighbors want to have a word with you? They get labeled as living by "that guy". And if they need to sale their home or just want to move away from "that guy", they will probably end up discounting their property to make the sale.
The Buyers View
When you have a house on a street where the owner and the neighbors all take care of their yards, there is an instant perception that the houses are better than one where the landscaping was not a priority. If a potential home is located next to that neighbor who doesn't care, the buyers have a tendency to move on to the next house on your showing list. And if they are willing to make an offer on the home anyway, it will usually be lower than what the house would bring with nice landscaping and nice adjacent yards as well. So yes, landscaping does make a difference in the value to a buyer. A lot can be told about a home owner in how his house is cared for by looking at the landscaping. It is very rare to find a jewel of a house where the landscaping was a last priority for the owners.
New homes are the exception to this as most new homes come with virtually no landscaping except maybe a little grass in the front yard. Once they are sold and lived in, the landscaping will come into play as far as value, just like any other existing home.
The Seller's View
Here is the view that you have the most control over as you list your home. You are the one that can do the work or hire it done. Beautiful landscaping may not pencil out on paper as far as adding value. But when it comes to selling your home it could make all the difference in bringing a good offer or even multiple offers for your house. Landscaping is a valuable tool in the first impression battle. Curb appeal will be first on a buyer's checklist. If the landscaping is nice it will help a house that might not be the most attractive. But if the landscaping is in dire need of attention it will only accentuate any imperfections a house might have. What you as a seller in the Utah market will need to do is seriously consider where you can improve your landscaping. Sometimes the shrubs have been in for many years and now they are scraggly and unsightly. Replacing old shrubs will freshen up any home. Then with the new space between the shrubs, you can plant flowers to brighten things up. Keep your lawn manicured and green. Remember, the value in great landscaping is the difference between an offer on your home or an identical one down the street.
Now as you approach listing your home that you have taken such good care of, don't forget to take some time on the landscaping. Consider it the polishing of a jewel that you are proud of. Like a new kitchen or bath adds value to the house, nice landscaping adds one more item on the "Why I Choose this House" list. As a seller you will want all the advantages you can get. Now, go out there and mow that lawn.
Craig Keyser
The Keyser Team