Buying in a Sellers Market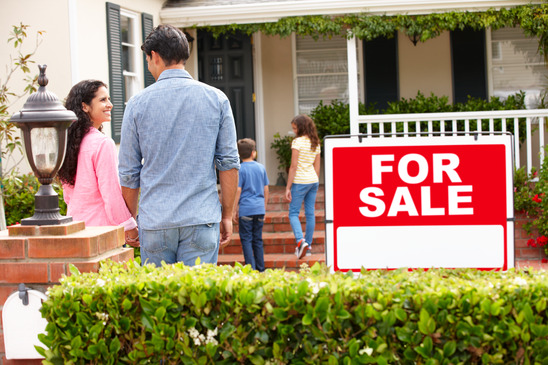 Today we find ourselves in a strong seller's market. What can a buyer expect when looking for a home? There are things that you as a buyer can do to prepare yourself for the experience buying a home in a Seller's market.
#1 Why is it a Seller's Market?
In today's housing market there is a shortage of inventory in existing homes for sale. This pushes the demand up for those that do come on the market. For whatever reason a lot of people have decided to stay put in their current homes. It is different in that interest rates for mortgages are still hovering near historical lows. Normally this moves more people to look at upgrading or moving to a different location. So with less people moving it makes the homes coming on the market very popular to potential buyers.
#2 Should I Even Consider Buying a Home in This Market?
This is a question that will depend on your circumstances. Is your job relocating? Do you need more room? Do you need less room? Tired of your current neighborhood and need a change? There are many reasons that could influence one's decision to sell and move. If you fall into this category and want to buy in this seller's market, don't despair. There are ways to accomplish your goals. Trading Equity. This is a term that you should understand as you make your decision. You look around and see that home prices are way up. This means your home is as well. So when you buy a home that has appreciated, know that when you sell yours it will have appreciated at a similar rate. Therefore when you buy the new one, you will be trading equity for equity in your new one.
The saving grace for buying in this market are the low interest rates. If you need to finance your new home you could find that after trading equity, your payment could be less than you had on your old house due to lower rates.
#3 Is There a House for Me Out There
Inventory is low so how do you find a home you like? Patience will be a virtue needed in this market. All kinds of homes are coming on the market, just slower. One of the most valuable tools you will find in this market is a hotsheet. A professional Realtor can set this up for you at no cost. This tool will be tailored to your search. This will email you the listings on the same day they come on the MLS. Now you have the opportunity to be first in line if you see a home you like.
#3 Tips For Success
I just mentioned the hotsheet tool for finding a house. Now what do you do? Jump on it! In this market you can not delay in going to see the home. Call your Realtor to set the appointment and make time to go see it ASAP. Know that there are others just like you that receive a hotsheet from their Realtors as well. If you delay, you will be the one wishing that you hadn't let that one get away.
Know what you want and recognize it when you see it. The assertive buyer will be the successful one. There is a good possibility that if it is a great house there might be multiple offers on it. Make your offer stand out by making it your best. Low balling in this market just doesn't work. Try and ask for as few concessions as possible. Be sure to have a pre-qualification letter from your lender to submit with your offer. If possible don't make your offer contingent on the sale of your home, this is a negative in a seller's market. This may mean that you list your current home before you start looking for a new one. You may even have to move to a rental if you want to get the right home and it hasn't come on the market yet. It is inconvenient but may be the right avenue in the long run.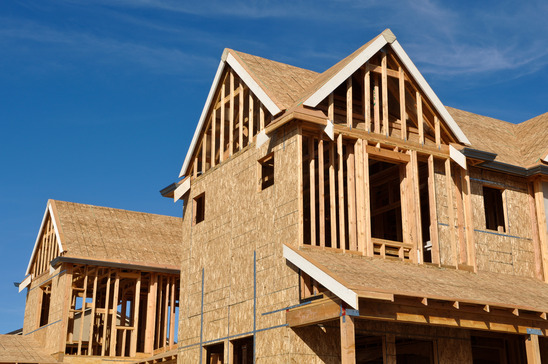 What About Building a New Home?
Buying a new home or having one built is a great alternative in a seller's market when inventory is low. Find a good builder that has a good reputation. Your Realtor can aid you in the new home buying process and their service to you is free. The advantage is that they hear things about builders that you may not be aware of. They can point you to the builders with good reputations. If the subdivision has an open house, be sure to take your Realtor with you as you take a tour. The individual at the open house represents the builder. They want to sell you a house but the bottom line is they represent the owner and his interests. It is always good to have someone on your side in the negotiations for a new home. With a Real Estate Professional on your side you get all the council and the seller will pay them for their services to you. The sale will have the commissions built in. They either pay their Realtor for both the buyer and seller side of the contract, or it is split between yours and their Realtors. Wouldn't you rather have someone on your side if it is free to you?
A few of the downsides to having a home built are first, all the little additions that most people make to the base home that is offered. Know what your budget is and stick to it. All the extras are very nice, but they come with a price. Second, remember that your new home usually will come with no landscaping. Depending on the extent you decide to landscape, this could bring a very high price. So now the base price on your house has risen tremendously. At that point you may have some regrets for not being patient in finding an existing home that you could love.
In summary, you will find that it is possible to achieve your goals as a buyer in the seller's market we find ourselves in. Patience, Trading Equity, and considering new construction are the keys. Knowing what you will face before going into the process, will help you to avoid some of the surprises you will find in a seller's market. Good luck.
Craig Keyser The Keyser Team