Think Like a Buyer Before You List Your Home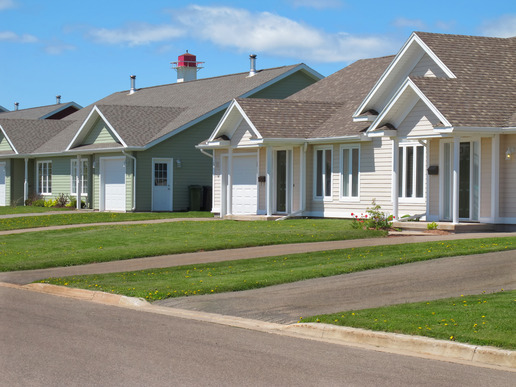 So, you have decided you would like to move to a new area and a new home But there is one small problem, you need the equity from your current home to be able to fund your next one. More equity is always better in this case, so let's discuss ways that can get you more out of selling your home.
#1 Remove Yourself
Now you need to step back from all that your home has become to you. Distance yourself from all the little things that mean so much to you and hold many fond memories. Look at your home through different eyes now, the eyes of an average buyer. This now has to become strictly business in order to attract and secure a good buyer with a good offer price. Once you remove your sentimental bias of the house, you can focus on what makes it desirable for someone else.
#2 Look Around
With your new "Buyer's Eyes", look around the neighborhood. What do you see in the other homes that you don't see in yours? Are their yards well landscaped and clean? How does yours compare? Do the exteriors of the homes all look to be in good repair? What about yours? Are there a lot of cars parked in front of the houses and not in the garages? What about yours? This all has to do with curb appeal. No one wants to buy the ugly duckling in the neighborhood unless it comes at a very discounted price. If you find that looking at your house with your new eyes gives you reason for concern, you have work to do. You don't want to stand out in the neighborhood unless it is because it looks like you really care about your house.
#3 Let's Go Inside
Now that you have your punch list of things to work on outside, it's time to focus on the inside. Remember you are the buyer now and have never set foot in this home. Imagine your first impressions of the entryway. Forget all the great memories now. Is the paint too bold for the average person? Research shows that neutral colors will always win, when all else is equal. It is so much easier for a buyer to visualize the home as theirs if they don't have to try and overlook colors that are very bold and not their taste.
Got clutter? This is something I talked about in a previous blog. Let's sum it up by saying this is a good way to disqualify your home from the running if there are other similar homes in the neighborhood that do not have the clutter problem. Use the 4 to 1 solution that was talked about. For every 4 things on shelves or countertops or even in rooms, take 3 of them and put them away reducing them to 1. Then do it again if necessary. Look at the carpet and determine if it might need cleaning, or worst case scenario, replaced. A little investment in carpet and paint will usually return big dividends in the selling process.

# 4 What is This Room Anyway?
Lets look at your different rooms throughout your house now as a buyer. Are all your bedrooms still bedrooms? Many times we decide to convert bedrooms to some other use. It could be an office or craft room or meditation room, or whatever. If you are going to offer it as a bedroom, you should make it a bedroom. If you need to put carpet in to turn it back to a bedroom then do it. How is your garage? Did you convert it to living space? This may hurt you if you did not replace the garage space for parking cars. An appraiser can deduct for the loss of covered parking on a home. If the change from garage to living space wasn't too extensive, it would probably pay to change it back to give the buyer a garage. Making your home comparable to the neighborhood is the goal here.
Remember, you need to think like the buyer now in order to get the most money as the seller.
#5 All The Little Things
Often times we see the difference is in the details. Look around your home again through your buyer's eyes and think about what would make your home more appealing than the neighbors home. Look at
Lighting - are your rooms well-lit and airy? Poor window coverings and light fixtures leave a lot to be desired, darkening the rooms when they could be lighter.

Kitchen - Are there ways to make your kitchen look larger and more attractive? After cleaning everything off the countertops, you might consider a new backsplash on the walls under the cabinets. Nothing too bold, just updating it a bit will make a big difference.

Air fresheners - are nice but you have to be conservative in using them. It is usually a dead giveaway when a freshener is overpowering that you are trying to hide something.

Pets - Odors can be an immediate turnoff. It is best to remove the pets for selling the home if possible and have the odors professionally cleaned. Think like a buyer that has allergies to pets and you can better understand their position. Just keeping your pets outside for a while will help.

Back Yard - Make sure that your back yard is an inviting environment. Would you as the buyer, see yourself sitting out there having a barbeque with some friends, proud of how the yard looks? Do you see a lot of unfinished work and a barking dog that says "I think I'll go out tonight instead of having friends over"?

What do you think of our list? Are there things you've found to be helpful in learning to think like a buyer when looking at your own home? Your house is an asset and selling it can bring great opportunities and a platform from which to launch your next life phase.
Craig Keyser
The Keyser Team