5 Things To Consider When Selling Your Home
At Retirement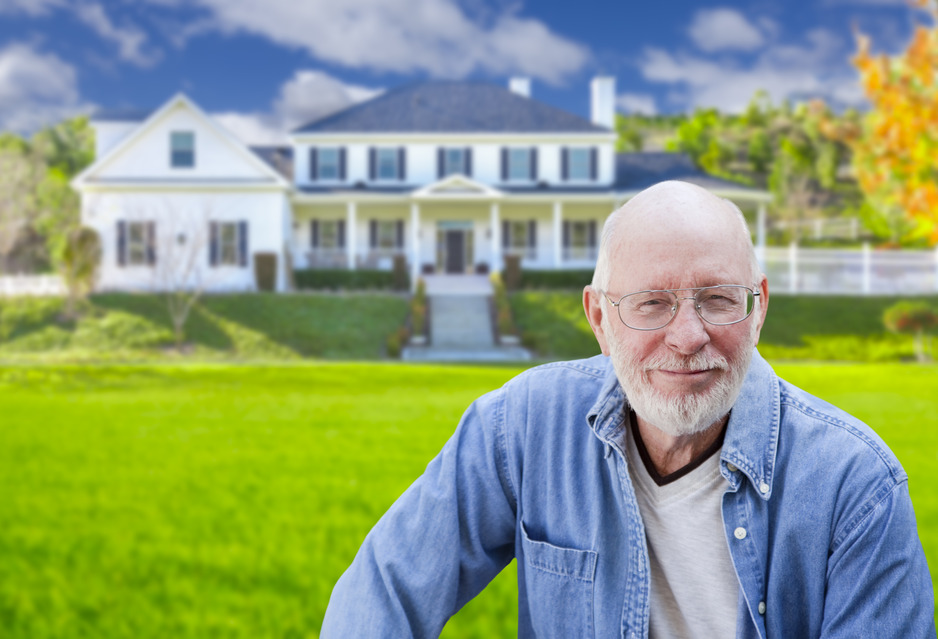 After spending many years, possibly in the same home, you may look around wondering why you need all the space. Retirement is not too far away and you are wondering what will be the best thing to do for your future. You may be getting tired of the cold Utah winters or inversions and prefer to spend time in warmer climates. You may be looking to be closer to family in a different city or state (or country!). To sell or not to sell your home; that is the question.
Liquidating the family home going into your retirement is a very complex decision, requiring a lot of thought on your part, and information from professionals.
Remember, even if you sell your home for a big profit, you will still need somewhere to live. It's important to remember that in order to sell, you need to make your home attractive to the types of buyers in your market. As you do so, here are a few things you may want to consider at this point in your life:
#1: Downsizing
Buying another, smaller home is a popular choice among seniors approaching retirement. A recent Merrill Lynch/Age Wave survey indicates that 51% of people who have relocated in retirement, have moved to smaller homes. Take stock of your needs, and what you can make work for any family occasions that might happen in the future.
With buying, you have all the costs you are already familiar with, from mortgage payments, taxes. maintenance, utilities, to HOA fees and on and on. As you are aware, owning can provide a great sense of permanence and belonging. You have an asset that can be passed down to your family. Real Estate is something that can be liquidated fairly easy. Determine if you are up for all that comes with ownership of a home through your retirement..
#2 Rent or Lease over Ownership?
Should you decide to rent, there are costs associated with it that need to be considered. With renting or leasing you have your monthly rent and utilities as well as security and cleaning deposits. You live knowing that your rent could be and probably will be going up in the near future. You will also have to secure renters insurance to protect your belongings. Another thing to consider in a rental situation is that should the owner decide to sell the property, you may have to move,depending on the new owner's intended use of the property.
The up side to renting is that the taxes and maintenance are taken care of by the landlord. Sometimes even the utilities are covered by the owner. It also provides a sense of freedom, knowing that if you decide to move to a different location, it is very easy.
#3 Secure My Equity
If you have a lot of equity in your present home, you will need to consider what will actually be left after capital gains taxes get through with you should you sell. If you are not going into an equal or like property after your sale, you will need to consider the impact taxes will have on your equity. First of all, talk to your accountant to see how you will be affected. He can make the best recommendation for your situation. Capital gains taxes could take 30% of your hard earned equity after your exemption of $250,000.00 for a single person and $500,000.00 for a couple filing jointly.
A 1031 exchange is a way the government has provided to defer those capital gains taxes. This is a great tool to use as you consider the sale of your house at retirement that you want to use for future income. There are companies that specialize in providing passive retirement income to people through the use of the 1031 exchange process.
#4 Reverse Mortgages
Maybe you are not in the strongest financial position and you need that added income that could come from the equity that you have in your home. But you still need a place to live. Maybe selling your home at retirement is not what would work in your situation. Reverse mortgages have been around for a long time now and it seems they have the bugs worked out. I will not explain all the details here as you should consult a company that deals with Reverse Mortgages on a daily basis.
In short, a reverse mortgage is just that, almost everything is in reverse. Now the bank holds title and they are paying you for it. Only they don't have possession. You can live there as long as you live if you like. Only now you receive a check every month to supplement your retirement income. This has been a lifesaver for many retirees.
#5 Consider Your Future Income
As you consider the sale of your longtime home at retirement, think about that paycheck that has come in for years. Will it be reduced in the near future as you retire? Moving to a senior community can be very expensive. Your finances will dictate the level at which you can expect to live in your new relocation. A growing number of older Americans are carrying mortgages, an expense that might shrink for some who sell their homes and rent. More than 30% of homeowners 65 and older are still making mortgage payments, according to a May 2014 Consumer Financial Protection Bureau report, up from 22% a decade earlier. And among those age 75 and older, the percentage carrying a mortgage nearly tripled during that period: from 8.4% to 21.2%. You will need to decide if this is an option that suits your situation. Will your future income allow for a mortgage to be part of it? You might have to adjust your sights on the level of home you can be satisfied with.
Do What Fits Best For You
When all is said and done, feeling good about the decisions you make regarding your retirement will be the most important. Regrets are something we try and avoid at this stage of the game. Whether you have more than enough to live as comfortably as any human can, or you have managed to come to retirement with just enough to get by on month to month, all of us want to make the most of what we have built. With some planning and educated decisions, the sale of your home could be a key element of your retirement. Start gathering information today and when the time comes, it will be an easy transition, providing you security and peace of mind for the future.
Craig Keyser
The Keyser Team- Allstar Realty